If you hate midges as much as we do, then you are going to love this site ! WE ARE SHIPPING EVERY DAY.PLEASE ORDER ONLINE OR EMAIL/LEAVE A MESSAGE ON THE ANSWERPHONE AS DURING LOCKDOWN THE SHOP IS CLOSED.WE WILL RESPOND AS SOON AS POSSIBLE. DO NOT BUY A MIDGE MACHINE FROM ANYWHERE ELSE WITHOUT CALLING US FIRST ON 01369 702147. WE ARE MIDGEBUSTERS - THE MIDGE MACHINE EXPERTS - WITH MORE THAN 20 YEARS EXPERIENCE OF SALES AND REPAIRS.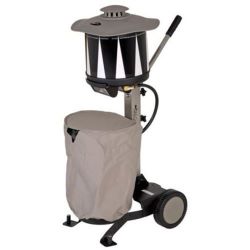 We sell and service the SkeeterVac SV35 Midgebuster, the Mosquito Magnet Pioneer and Executive. We service the Predator Dynamic Midgebuster, the Texol Midgeater Max and the Midge-IT, all of which have all been specifically designed to remove Scottish midges.
We ship to the world from our base in Dunoon, Argyll on the west coast of Scotland where we have more than our fair share of midges! If you enjoy living in Scotland but feel your business or outdoor life is being affected by the Midge, we have THE tried and tested solution.
Please note, OCTENOL [midge bait] suitable for all machine types is always available.
Create your own 'No Fly Zone' for midges with the amazing SkeeterVac SV35 Midge machine!
The SkeeterVac SV35 Midge Machine from MidgeBusters is probably the most powerful midge trap currently available in the U.K.
This amazing machine has been developed to attract female midges from a large area up to 5000m2, and will ensure their colonies in this area are significantly reduced.
Here's how it works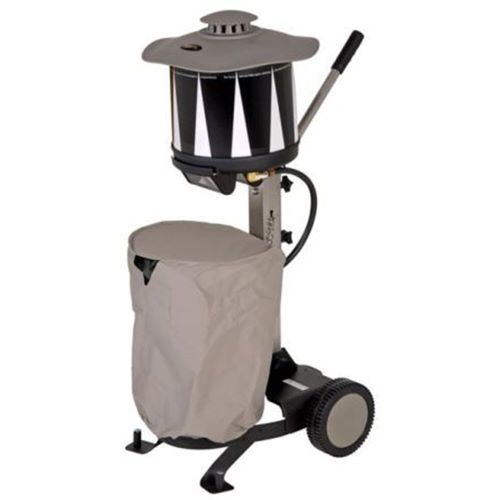 The SkeeterVac SV35 Mimics a perspiring person with 6 cues to attract female midges:
Breath - CO2, moisture and heat
Heat - body skin temperature
Sweat - Rapid Action Attractant
Collection tray
Movement - Blinking LED light
Light - attracts 360 degrees using UV LED lights
It catches the midges in two ways :-
a strong vacuum fan that sucks the insects in and dehydrates them
rapid action sticky paper – powerful glue trap with contrast pattern
Overall dimensions: 40 x 70 x 70-110cm high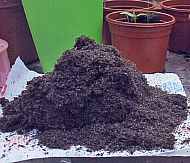 The picture on the left shows a mountain of midges killed in just one week by the SkeeterVac SV35 Midge Trap - amazing!
Buy online now or contact us for more information.
PLEASE NOTE: the SkeeterVac SV35 unit requires assembly and uses a 13kg Propane (not Patio) or equivalent cylinder and Octenol. Octenol and sticky papers will be required to use the SkeeterVac SV35. These items are available from our online shop.